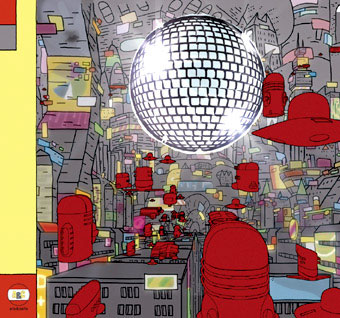 Los Campesinos!
: Their name is Spanish (for the Peasants). The band is English. The tunes are PURE FUN.
Back in July they released their
Sticking Fingers Into Light Sockets EP
and I think they're about to release their first full length here in the states soon. While the first track posted below may be the single off the release, my favorite track is their interpretation of the killer
Pavement
tune, "Frontwards."
Enjoy these sugar-coated, spazz-pop punk gems:
Los Campesinos! -
we throw parties, you throw knives
Los Campesinos! -
frontwards
--
BONUS
--
Pavement -
frontwards
+++++++++++++++++++++++++++++++++++++++++++++
I may not be able to check in for a couple days; heading up to Chicago. Checking out former
Drive-By Trucker
,
Jason Isbell
at a club I've never been to, the Cubby Bear. There are a bunch of other rockin' shows but I'm not sure if we'll have time for 'em. We got a
new camera
today, so maybe I'll have some pics to share when I get back.