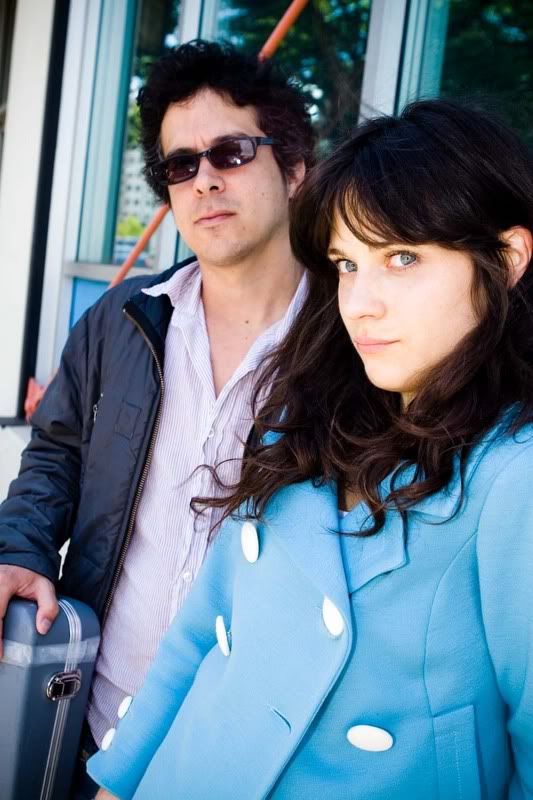 A little while back, I heard my boy
M. Ward
was collaborating with
Zooey Deschanel
for an upcoming project. Sure, I love me some M. Ward as much—probably, even more so—as the next cat. But Zooey D.? Truthfully, I didn't expect much. I've had a serious change of heart.
Once I heard this tune [posted below], I realized she wasn't just the girl from
Almost Famous
and
Weeds
(love both), but she was also Buddy's love interest in
Elf
! Say what you want, but that movie is fun as hell and if you hate it, you're a cold, lifeless jerk. Anyway, as you may've noticed in
Elf
, Z.D. can
sing
.
Here's some more info on the collab.: M.W. + Z.D. =
She and Him
.
Merge Records
will release this one on March 18, 2008. It's titled
Volume One
, so apparently we can expect more from this duo. Premium pop goodness!
She and Him -
why stay here