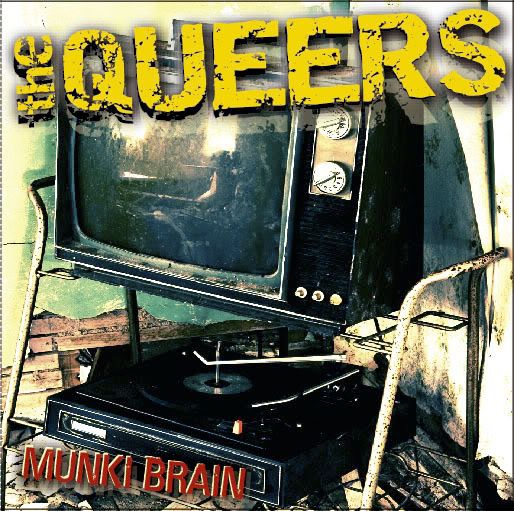 After decades of delivering goods to the punk rock masses,
Joe Queer
is still on top of his game. Honestly, I thought he'd been phoning it in over the past few years, however,
Munki Brain
erases any doubt I ever had as to whether or not Joe still "had it." The Beach Boys influence is more prevalent on this release than any other Queers album I'm familiar with. "I Think She's Starting To Like Me" is a prime example—an upbeat piano-driven pop tune laced with infectious vocal harmonies that would make Brian Wilson weep.
The instrumentation is noteworthy as well. On top of the speedy power-pop-punk Queers fans are used to,
Munki Brain
showcases keys, brass, and even an upright bass. An interesting note: Joe sought outside help for a good portion of these songs. He even enlisted the expertise of his infamous pop punk peer on a couple tracks,
Ben Weasel
. The moral of the story is this:
Munki Brain
is a damn-fine album and I encourage any dude who's ever dug a Queers song to swoop this gem.
the Queers - houston we have a problem

Buy the album HERE.

***BEEN MEGA SWAMPED WITH FINALS. 3 DOWN, 1 TO GO! MORE POSTS COMING SOON!